The AEA ​​Learning Platform is a virtual collective space in which content, tools, and learning resources for the defense of the Amazon and its population are available in various formats and three languages (Spanish, English, and Portuguese).
It has been developed collaboratively with partners and allies of the All Eyes on the Amazon (AEA) program to share, exchange, and make experiences visible while strengthening capacities with other actors and organizations that also defend the Amazon biome and the rights of its populations.
The AEA Learning Platform (www.toamazonia.org) was designed by the All Eyes on the Amazon program, as part of its Linking and Learning component, based on a needs assessment and a user experience assessment carried out among members of its partner organizations to optimize its use and accessibility for Amazonian organizations in general.
As a result of these evaluations, it was recognized that it's important to create a collective learning space in which culturally adapted tools and resources are available, prioritizing the orality of the Amazonian peoples, and responding to the characteristics of connectivity in the Amazon. Therefore, the Platform has been designed to adapt to various devices and low connectivity; in addition, it allows the download of content for it to be consulted offline.
Thus, users can find videos, radio programs and podcasts, case studies, free training courses, and other resources about rights defense, environmental and land monitoring, campaigns and communications, access to justice, in-depth journalism, intercultural health, among others, download the content to their cell phones, tablets, or computers and share it with members of their communities and organizations without the need of internet connection.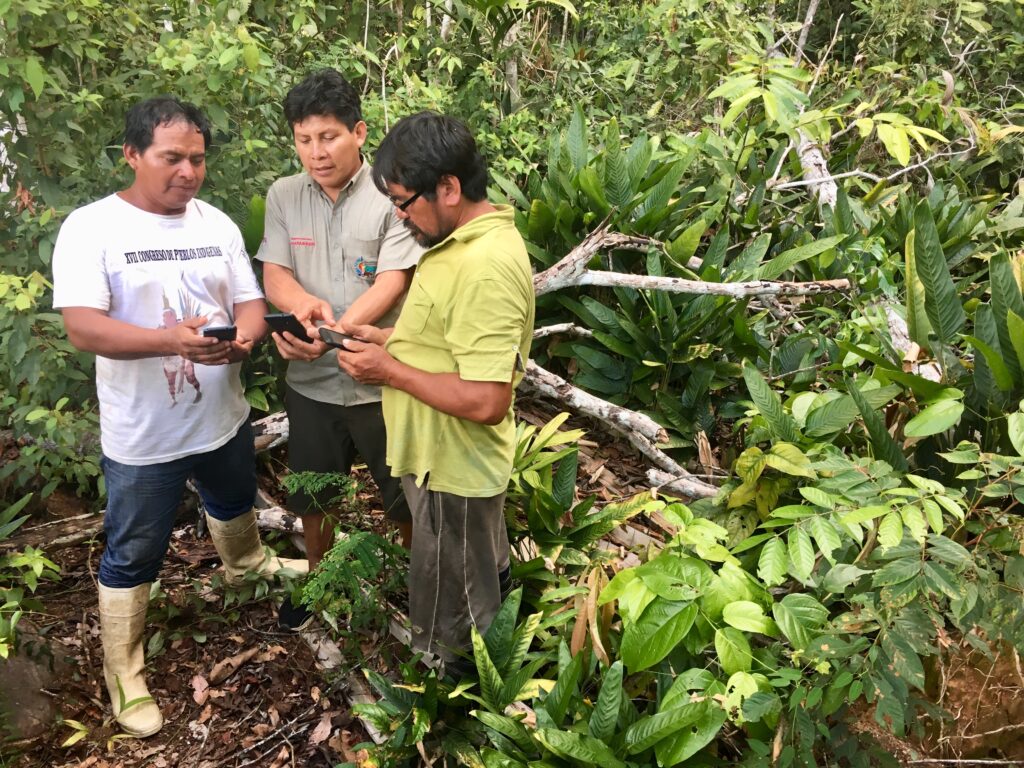 It is expected that these learning resources can be used both virtually and in their territories by Indigenous leaders, environmental monitors, environmental defenders, activists, researchers, and organizations whose focus is the defense of the Amazon.
"What we are looking for [with the Learning Platform] is to be able to expand the knowledge that local and Indigenous organizations have about the management of their resources, the management of their territory, and mixing this ancestral knowledge with the use of new technologies"

Eliana Rojas, Linking and Learning Coordinator of the All Eyes on the Amazon program
The Learning Platform is in constant collaboratively update, so organizations and other actors from all over the world are invited to contribute and share their resources, campaigns, and events to make their voices and efforts for the defense of the Amazon and its people available in this space.
---
About the All Eyes on the Amazon program
The All Eyes on the Amazon (AEA) program aims to stop the deforestation and degradation of the Amazon rainforest by defending the rights of Indigenous peoples and local communities.
Learn more about the program at www.alleyesontheamazon.org
For more information, contact:
Eliana Rojas
Linking and Learning Coordinator
Nora Sánchez
Communications Officer