Originally published in https://www.iss.nl/en/news/ears-and-eyes-amazon
Interview Lorenzo Pellegrini
---
All Eyes on the Amazon is a project to implement frugal, simple but advanced environmental monitoring systems in the Brazilian, Ecuadorian and Peruvian Amazon. The project is led by Greenpeace International and Hivos. The objective is to detect deforestation and oil impacts. The teams of local monitors use smartphones, drones and a satellite imagery to record environmental impacts in their territories. 
---
One of the project leaders is Lorenzo Pellegrini, Associate Professor of Economics of Environment and Development at the International Institute of Social Studies (ISS) in The Hague, part of Erasmus University Rotterdam. He is also Adjunct Professor at the University San Francisco of Quito in Ecuador. His research interests include the socio-environmental impact of extractive industries, environmental justice, impact evaluation, institutions and corruption.
All Eyes on the Amazon is taking place in areas with high deforestation rates endangered by, in most cases illegal, land use change. Several areas are also marked by oil activities and oil spills are commonplace. "Our monitors go to pollution sites, take pictures, record information and interview people living nearby. We help the local communities map what is happening in formats that are easy to use and communicate. They use this information to engage with government authorities and to pressure the companies to operate responsibly," says Lorenzo Pellegrini. "Part of our work is the knowledge component. We are exploring whether the information can be collected accurately and used by local communities. For example, if we see that there are streams of accidents on a small section of a pipeline, it is possible to predict that there will be more in the future and the whole section needs to be replaced. Another objective is to generate mass media coverage and to raise awareness. These are necessary steps towards holding companies accountable."
"We help the local communities map what is happening in formats that are easy to use and communicate"
How long has the project been running?
"Together with my colleague Murat Arsel, we have been working on these topics through various projects since 2011. Back then we had a project funded by NWO, the Dutch Ministry of Foreign Affairs and Hivos. We started researching whether and in which way nationalizing the oil industry in Bolivia and Ecuador made a difference for the local population. It was well-known that operational standards of multinational companies were rather low and that they appropriated most of the revenues generated by extractive industries. What difference would nationalization make?
One of the results of our first project, was the locally rooted demand to start with community-based environmental monitoring to produce solid and actionable information. We developed the tools we are still using today together with researchers from the University San Francisco of Quito (Carlos Mena, geographer) and Barcelona (Marti Orta-Martinez, biologist). We have a truly multidisciplinary and diverse team of scientists working on this, which is difficult and fascinating at the same time. 'All eyes on the Amazon' is coming to an end in 2021. We are already looking for ways to keep going."
Why is this still very much needed?
"These environmental problems in the Amazon will not disappear in a couple of years. There is progress, but it is very slow. One of our successes was that our monitoring system is being discussed in the Peruvian congress. And in the Ecuadorian Amazon it is now compulsory for new projects to have the same type of community-based environmental monitoring that we spearheaded.
We know that to tackle climate change, we need to keep some of the existing oil and gas under the soil, we cannot burn everything. We could maximize the collateral benefit of environmental and climate policies, by looking at specific fossil fuel reserves such as the ones under the Amazon forest. If we leave those spots alone, it would help the indigenous people and it would protect biodiversity hotspots. Can we come to an agreement, at international level, that we should leave this place untouched?
We are working on a 'global atlas of unburnable fossil fuels', looking in South Africa, Asia, Europe, the US, and in South America. We construct the mosaic, to show a lot will be lost if you extract oil in sensitive areas like the Amazon forest.
"Can we come to an agreement, at international level, that we should leave this place untouched?"
What is your personal goal?
"With the capability and possibilities we as researchers have, I would like to contribute to processes leading to more environmental justice. For me that is the key reason to do this kind of research. Sometimes it's very uncomfortable to do, because the figures are so sad. It's also demanding, but it can also lead to important results. I would like to contribute to global policies to fight climate change and also work together with social movements and NGOs.
I'm also moved by curiosity. What differences does it make if oil extraction is nationalised? And if nationalisation does not solve the problems, how can we solve problems associated with extractive industries? There is a documentary about this project that has been awarded prizes at several film festivals. I think it's rare that a scientific project comes along with a high-quality documentary about the indigenous groups and environmental problems. I hope this collaboration with filmmakers can also help to raise awareness and have an impact."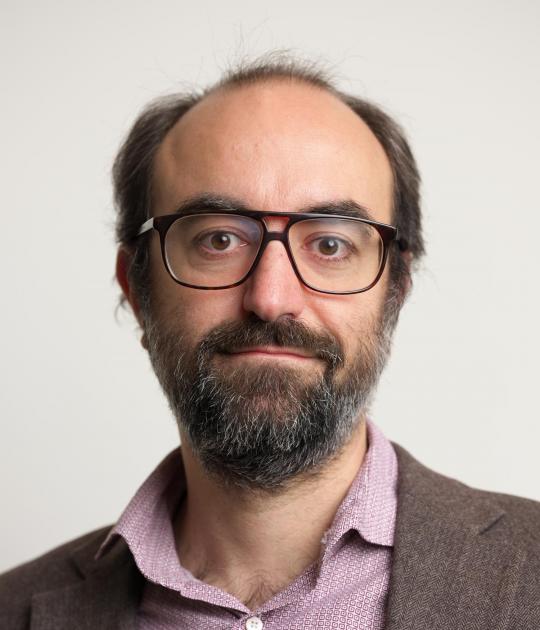 More information
'All Eyes on the Amazon' aims to make a major positive impact on the current situation in the Amazon by working in nine project locations in Brazil, Ecuador and Peru covering a total of about 8 million hectares of forest. Download the infographic.